Great Graphic Design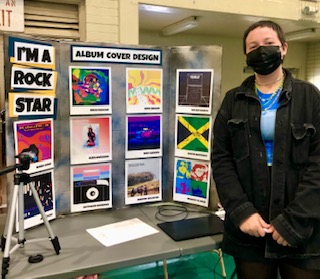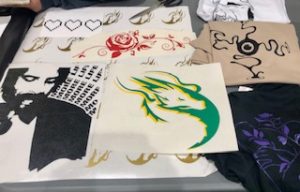 Interested in graphic designs and want to express your creative side? Take a Graphic Design Class! The Dragon Post interviewed Nanea Lange (Grade 10) and Ramsey Ah Puck (Grade 12) to talk about the Graphic Design 1 & 2 classes and what they're about. Note,  this is not just a class but also a "pathway" which means it counts toward future learning in a graphic design career.
According to tenth-grade Graphic Design student, Nanea Lange, "The Graphic Design 1 & 2 classes focus on building up your skills in photoshop. In the first year, you get to design logos and challenge your drawing and designing skills.  During the second year, you get to work with real businesses and create logos, business ads, and more for businesses that are collaborating with us." Some businesses that they are collaborating with are the Dragon Boutique at HHIS and the school farm.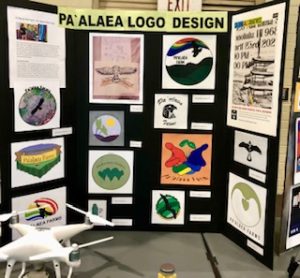 For the Entrepreneurship class, graphic design students are assigned to fix a problem on our campus by creating a graphic design. "The problem that was sought out this year was the dress code and how it may be unfair. What they did to solve this problem was to create empowering shirts for women and people in general who get dress coded unfairly," stated Ramsey Ah Puck. The process involved coming up with an idea and addressing it by creating designs that then go to the production manager. The production manager then puts it all together with the vinyl cutter and the heat press that are in Mr. Mcdowell's classroom. 
Why is this important?  This is a career you can go into and a good way to prepare to collaborate with real businesses. This class is useful for what you could pursue later in life with the knowledge and experience you gain from this class.
Careers such as becoming a graphic designer and working for a company or even starting your own business in graphic design could be pursued. This class is also useful for careers such as architecture and marketing. Creative directors, production artists, art directors, and product developers also will need some knowledge in this field and as a Graphic Design student, Nanea Lange says, "The creative process of going into photoshop and creating your designs and artwork and also researching other companies and learning about them is great."