Harry Styles Has Style
When you think of music, you usually think of what's playing on the radio and it's usually the same songs on repeat, like Levitating by Dua Lipa or Senorita by Camila Cabello and Shawn Mendes. Have you ever wondered what got them there? About the songs that made these artists so famous?
Take Harry Styles, for example, he's known as the "Watermelon Sugar" guy, but that's not exactly how he got his fame.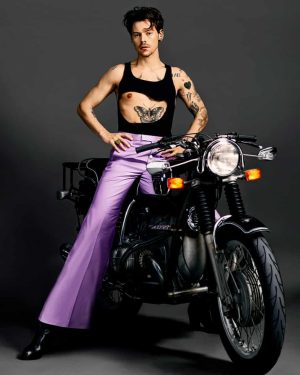 In 2010 Styles joined the British television music competition X-factor, and sang the song "Isn't She Lovely" by Stevie Wonder. The 16-year-old Brit didn't win but he was recruited for a band with four other solo singers, Niall Horan, Liam Payne, Zayn Malik, and Louis Tomlinson. 
This band was later called One Direction, named by Styles. These boys didn't win the X-factor, in fact, they placed 3rd. But the fans wanted more of the British-Irish boy band, so they made it their job to get One Direction on the road to success. 
Their debut single "What Makes You Beautiful" was released and made it to the number 1 spot in the UK. The song became one of the fastest-selling singles in 2011, they sold approximately 153,000 copies within a week. 
"When we were recording in the studio we knew instantly that we wanted this track to be our first single." said Harry when he was asked about the song on BBC Radio 1. "What Makes You Beautiful" was voted to be the Best British Single in 2012 at the BRITS Awards. This was the first of many for the group of five young "lads". In fact, One Direction became one of the most successful boy bands ever to exist. They received awards that only the Beatles were able to win. They made a total of 5 albums, "Up All Night", "Take Me Home", "Midnight Memories", "Four", and "Made in the A.M". 
Sadly, "Made in the A.M" didn't include Zayn Malik who left the band in 2015 but the four remaining members stayed together to finish off their careers.
After years of making top hits, traveling the world, breaking records, and reaching many milestones, the British-Irish boy band started to slow down after Zayn's departure. In August 2015 One Direction announced an 18-month hiatus. 
After  18 months passed, fans started to realize that it wasn't going to be just 18 months, it was going to be years until they came back together, if at all.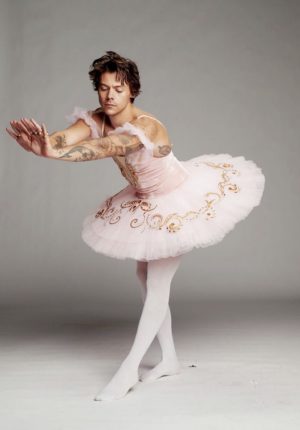 Then, in 2017 Harry Styles released his very first debut single, "Sign of the Times". It's known for its "nostalgic classic rock sound", according to Teen Vogue. It made it to number 1 in the UK and has been at number 1 on Billboard too. Shortly after he released his first solo album known as HS1, Styles started his debut tour called "Live on Tour" in 2017. He was known for wearing unique suits every night and for his amazing band. 
Harry's band or as he likes to say, "Sarah's band", includes Mitch Rowland, Sarah Jones, Charlotte Clark, and Adam Prendergast. Mitch is the guitarist and was called "the final piece of the puzzle" by Rolling Stone. Sarah Jones is the backing vocalist and drummer. Charlotte Clark worked on the guitar, piano, and a backup vocalist. Adam Prendergast played the bass guitar and is said to be "no stranger to playing in front of huge crowds" according to Capital FM. 
Harry Styles did not stop there. In 2019 Harry released his second solo album that is described as "heartbreaking" and "a good weird". Even though Styles tends to keep his life private, he openly said some of the songs on "Fine Line", his second solo album, is about his breakup with French supermodel, Camille Rowe. 
Harry then attended the Grammys in 2021 with an iconic all-black leather suit, shirtless, parred with a mint green boa. He opened the Grammys with his top hit "Watermelon Sugar". This summer-vibe song also won the Best Pop Solo Performance award. Later that year, this song won a Brit award in the category British Single of the Year.
Now the 23-year-old British man is an actor in a war-action film playing a soldier named Alex in 2017. This movie 'Dunkirk' is a famous Christopher Nolan film and has received many awards. Harry is also acting in the movies 'Don't Worry Darling', 'My Police Man', and is rumored to be in the next Marvel film 'Eternals'. 
Harry Styles is currently on tour for his second album and has sold out at multiple arenas. He is touring with his new band named 'the love band' which includes Sarah Jones, Mitch Rowland, Elin Sandberg, Niji Adeleye, Pauli Lovejoy, and Ny Oh. The fans call Pauli the energy and Mitch the glue of this phenomenal band. 
Fans can't wait for his next album and what outfit he's going to wear at his next concert. Styles is still going strong and winning many awards and has just become the very first male solo artist to reach 100 million streams for each of his songs on Spotify.