Dragon Hoops by Gene Luen Yang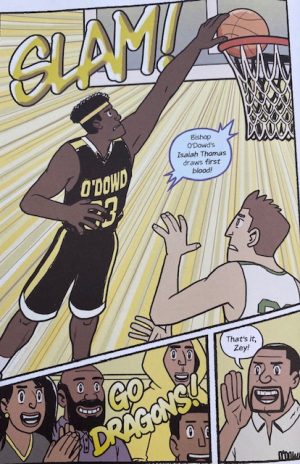 The name of the book is Dragon Hoops. It is a graphic novel that is 435 pages long. What we liked about the book was that each character had different experiences growing up and also that they did some bad things along the way, but that they also did something great.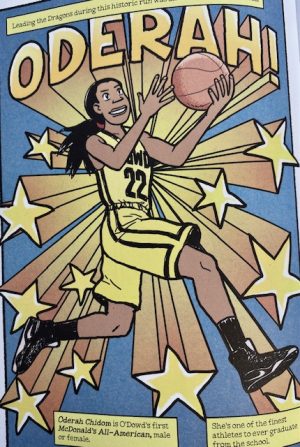 It is the story of a team, but also talks about a lot of superstar basketball players that came from the bottom to the top. It explains and shows what happened and how they got to the top and what was difficult about this goal for them.
What we also liked about the book was the intensity and excitement of the players and how Coach Lou pushed his players to the max.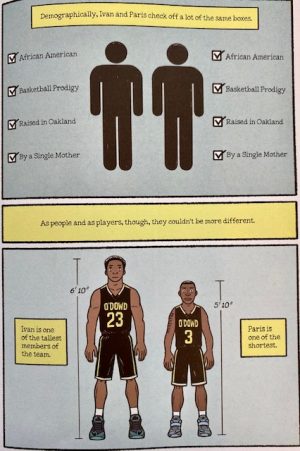 We would definitely recommend reading this book because if you attend Honoka'a High School and your logo is Dragons, it's a great reminder for us, of what can happen in the future.