Fast and Furious, Girl Racer Takes 3rd !
Dragon Post Talk Story With Racer Kaia K.
I'm Kaia Kahikina. I race a Toyota Corolla. I've been around/working on cars since I was at least 10 years old with my dad. He's the one who got me interested in racing because he also started racing when he was a kid at age 12. I started racing this year.
DP: How long have you been racing?
KK: I've been racing since
the beginning of January this year .
DP: Who introduced you to racing?
KK: My dad introduced me to racing – he told me about how fun the adrenaline is and talked me into it.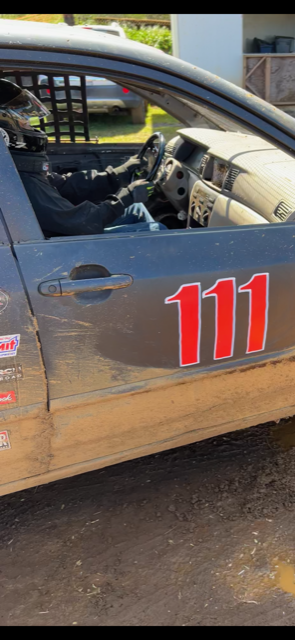 DP: How do you prepare yourself before a race?
KK: Before you get in the car to race you have to put gear on like a jacket, gloves, jeans, and a helmet. If you've never been on the track they give you something called " hot laps" and that prepares you for your race and how the track feels. 
DP: What goes through your head before a race?
KK: Since this was my first race I was very nervous because I was also racing against adults. But eventually I got over the nervousness and just had fun. 
DP: What goes through your head during a race?
KK: During the race I was very determined to get to the top three because I was racing against adults and my friends. I was also the only girl racing. For a moment I got a brain fog because out of nowhere someone pushed me right into the wall and I crashed but I just went through it and finished racing. 
DP: What were you feeling when you got in 3rd place for your first time racing?
KK: I felt very excited and like I accomplished something big because that was my first time and I didn't expect to get 3rd.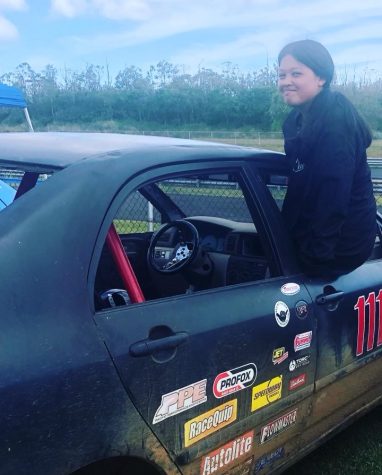 There are different classes you can race in based on your car but I raced in the Front Wheel Drive Bomber Class. Different classes have different rules and different things your car needs. You don't need a perfect car because you're gonna end up breaking it anyway. For example you'll need to break the windshield and replace it with chicken wire, take out all the windows, etc.
You don't need much skill as long as you can stop at the right time and floor it all the way. The track is wide so if you know how you can use your e-brake on the turns to get around faster but when you use your e-brake you can easily lose control if you haven't practiced.
Before you race on the race day there's something called "hot laps" for 15 minutes you can use your car on the track to feel the car. It's a rolling start meaning you enter from the gate and whatever position you picked from the front desk is what you have, then you hold that position until turn 4 and you start to accelerate, the flag will drop as you pass the tower and that's when the race starts. As soon as the green flag dropped I floored it all the way on the straight the highest I reached was about 75-80 mph then when your heading into one of the turns you tap the brake but don't use it all the way because you don't want to completely stop but you still want to get through the turns fast enough. 
For me when I would reach one of the turns I wouldn't use the brake at all because I used my e-brake that slowed me just enough and also got through the turns faster. There's 3 rounds. The first 2 rounds are 10 laps and if you make it to the last round it's 15 laps. There will be times when others will hit you or try to squeeze through but don't panic if someone does put you into the wall. I did get hit multiple times and did mess up a few times but it didn't matter because later on I got the hang of it.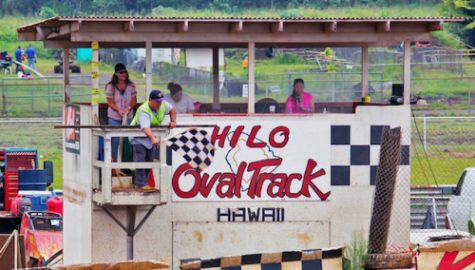 Race Dates!
January 21,22 (rain out) 
February 25,26 (rain out) 
March 18,19 ( rain out) 
April 15,16 ( rain out)
May 13,14 (rain out) 
June 10,11 (rain out) 
July 15,16 ( rain out)
August 19,20 (rain out)
September 23,24 (rain out)
October 28, 29 ( rain out) 
November 18,19 (rain out)