Honoka'a Seniors Look to the Future
Seniors reflect on the past and imagine what's ahead.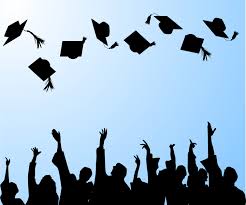 Senior: Kai Barrera 
What is your best high school memory?
"My best high school memory is when me and all my friends went to the beach together and played volleyball till sundown then we all went back to our friends house and hung out."
What will you do after high school?
"After high school I plan to study business executive and finance." 
Where do you see yourself in five years?
"I see myself just finishing college and starting my own business while also going to work in finance." 
What is something you will miss about high school?
"I will miss being able to see the people I grew up with everyday and the people that helped me get to this point now. "




Senior: Cailyn Ferreira 

What was your freshman experience like?

"My freshman experience was really interesting.I made lots of friends during that year and I kinda just like, got through the year all right. In general. There was some drama with friends but I was just, like hanging out and had fun that year."

What is something you will miss about high school?

"Definitely spending time with my friends and complaining to all my favorite teachers. My advisory parties are the best."

What will you do after high school?

"I plan to take a gap year and get a job. Then I'll got to college in spring of 2024."

Where do you see yourself in five years?

"In five years I see myself being five years older and a happy college graduate in a dual major."

Senior: Mica Tabios

What are you doing after college?

"Planning to be taking a nursing major at UH Manoa."

How does it feel to be free from high school?

"Well, I don't actually feel free, because I'm entering a new challenge, which is college, hoping to learn and grow."

What will you miss?

"I'll miss all the free time I have."