Dear Auntie, Advice Column
♥♥♥♥♥♥♥♥♥♥♥♥♥♥♥♥♥♥♥♥♥♥♥♥♥♥♥♥♥♥♥♥♥♥♥♥♥♥♥♥♥♥♥♥♥♥♥♥♥♥♥♥♥♥♥♥♥♥♥♥♥♥♥♥♥♥♥♥♥♥♥♥♥♥♥♥♥
Dear Auntie, 
How can I avoid physical fights, or at least de-escalate a heated argument before it turns into a physical fight? 
– Anonymous 
Dear Student, 
This is a good question and it is something everyone should know and take with them in life. First, if you find yourself in a heated argument and feel like it will turn into a physical fight, then you and the person you are arguing  with need to both step back and take a deep breath. You need to gather your senses and thoughts and think about the consequences of a fight. If the other person is all fired-up and refuses to calm down, you need to make it your own prerogative to de-escalate the situation. You need to calm the situation down. Walk away, take a moment to yourself. No matter the context of the situation, do not provoke the other person more if you don't want to get into a physical altercation. Physical fights will not fly in the real world. Once you get out of high school, you have no more excuses and the consequences for physical fights will be serious.
Once you reach adulthood, you cannot just go around picking fights with anyone. You can go to jail and/or face legal charges. You need to choose to be the mature responsible one. Learn to be in control of yourself and your emotions. 
Sincerely, Auntie
♥♥♥♥♥♥♥♥♥♥♥♥♥♥♥♥♥♥♥♥♥♥♥♥♥♥♥♥♥♥♥♥♥♥♥♥♥♥♥♥♥♥♥♥♥♥♥♥♥♥♥♥♥♥♥♥♥♥♥♥♥♥♥♥♥♥♥♥♥♥♥♥♥♥♥♥♥
Dear Auntie,
I've been feeling a little unsafe at school lately. There have been a couple fights on campus. Some people have been instigating the fights and some people find them as a form of entertainment. There have been a couple fights this year. One of which was caused because someone was causing some drama on one of the anonymous confessions accounts on Instagram. Because of these fights that have happened on campus it has started to make me feel unsafe. Due to the nature of one of the fights I am scared I could be a victim next. Any advice?
– Anonymous 
Dear Student, 
I am sorry you feel this way and I think the best way to approach a situation like this is to first, know who is causing a potential threat towards you. Next, you should talk to one of our school counselors about the specific fight and how you are involved in it. They will work something out to help you feel more safe on campus. As for the confessions accounts, all should be shut down, if not done so already to ensure school drama and bullying will not be continued. Due to the generic wording of your letter (understandably), I'm sorry I cannot give more specific advice towards your situation, but I hope this was helpful! 
With warmest regards, Auntie
♥♥♥♥♥♥♥♥♥♥♥♥♥♥♥♥♥♥♥♥♥♥♥♥♥♥♥♥♥♥♥♥♥♥♥♥♥♥♥♥♥♥♥♥♥♥♥♥♥♥♥♥♥♥♥♥♥♥♥♥♥♥♥♥♥♥♥♥♥♥♥♥♥♥♥♥♥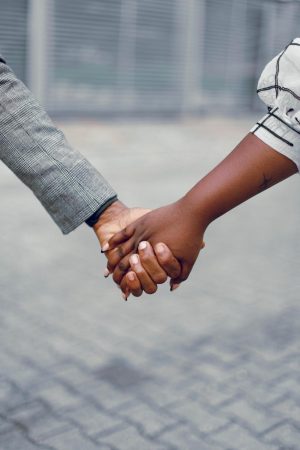 Dear Auntie,
Since Valentine's day is coming up my friends have been asking me who I like but I never had romantic feelings for anyone in a long time. When I told them this they started to make fun of me for not having a crush. I have already started to feel insecure about not having these feelings and my friends making fun of me is making me feel even more insecure. Can you help me?
– Anonymous
Dear Student,
I understand how you feel. It can be hard when your friends are "into" something you're just not really excited about, however, I know that many people your age, any age really, have interests that have nothing to do with romantic relationships or crushes. It is perfectly fine not to get swept up into something just because everyone else is doing it! What you feel and do is right for you in this moment, regardless of what other kids are doing. Be true to yourself and your true friends will accept this and respect you for it.
Wishing you the best, Auntie
♥♥♥♥♥♥♥♥♥♥♥♥♥♥♥♥♥♥♥♥♥♥♥♥♥♥♥♥♥♥♥♥♥♥♥♥♥♥♥♥♥♥♥♥♥♥♥♥♥♥♥♥♥♥♥♥♥♥♥♥♥♥♥♥♥♥♥♥♥♥♥♥♥♥♥♥♥